Treatment sessions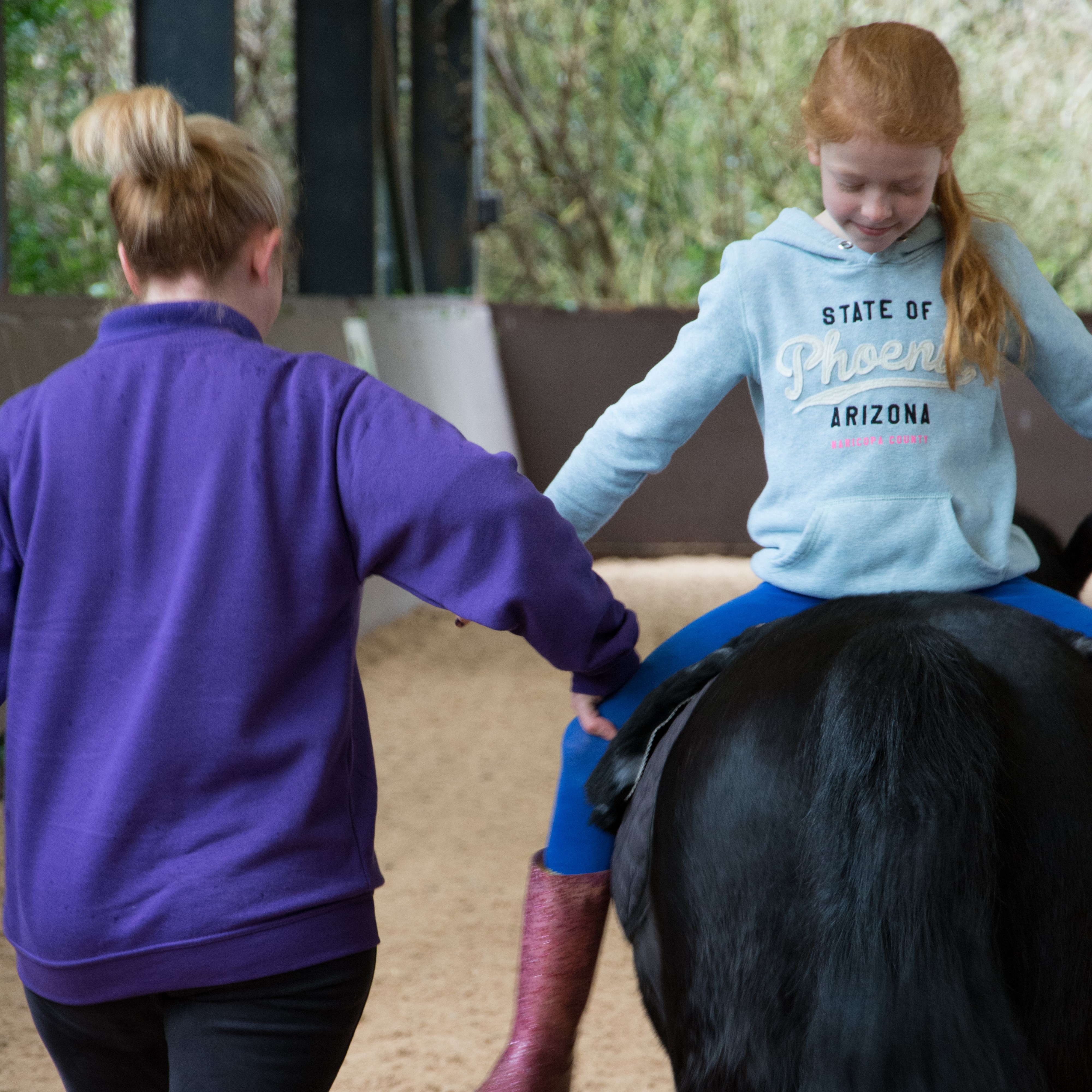 Referrals can be received from various sources including health professionals, case managers or on a self referral basis using the Contact Information.
Following a telephone consultation an initial assessment is performed normally in the home environment. This consists of a full physiotherapy assessment and an evaluation of suitability for hippotherapy. This assessment usually lasts between 60-90 minutes. An outcome measure related to each individual's disabilities will be performed during this assessment.
Hippotherapy treatment sessions are then 30 minutes in duration and are held at Beechley Riding for the Disabled Centre.
Sessions are normally grouped in to 12 weekly session blocks, however this can be assessed on an individual basis. At the end of a block of treatment a review of outcomes will be performed and future treatment plans can be made.
The long term aim once physiotherapy goals have been achieved is to transition in to an appropriate Riding for the Disabled group to continue therapeutic riding.
Find us
We are located at:
Beechley Riding School,
Harthill Rd,
Liverpool,
L18 3HU